Ten smashing iPhone 5 apps that you can use if you are a hardcore blogger!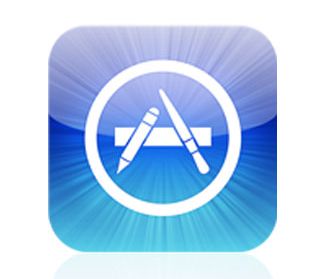 1 – WordPress
Well duh, the world most SEO optimized blogging platform to date. Of course, they are going to make an app that is compatible with the iPhone 5. It is as inevitable as Oprah asking her audience to look under their seat during her one of her holiday specials.
As you may expect, with the WordPress app you can moderate your comments, edit and create posts, add images and add videos. The app is free, so that you never need be away from your WordPress blog for too long.
2 – Adobe Photoshop Express
Adobe are little tinkers for charging you for a tool at precisely the time when you really need it. In this case however, they seem to have opted for "free". For the iPhone 5 you will find that the Photoshop app is free, although why they are giving away their image-editing tool is anyone's guess. If you are not already aware of Adobe Photoshop–it is a tool that allows you to edit pictures. The "express" app version does not have as many tools/features as the full PC version.
3 – Byline iPhone
This is a little like an RSS which allows people to read the news from their favourite blog or website. You can use it in conjunction with a Google reader so that you may read the text offline. This is handy for keeping up with the other blogs online; to be sure that blog is not left out of the loop.
4 – Posterous
Upload your articles and your comments onto Posterous and you may then use them like objects–placing one here and sending one there. It means that you can add your newest post to your blog, and then have it comment on other peoples blogs a few hours later so that people know your newest blog post is up and running. It is also a good way of sharing information.
5 – ShoZu
The aim of this app is to help you promote your blog amongst all of the social media sites. According to their sales blurb, it allows you to promote your newest blog post on over fifty social media sites. This is a hefty number if you consider the fact that you can probably only name ten of them off the top of your head.
6 – BlogPress
If you have ever been online then you have probably heard of BlogPress. You probably have no idea what it does, but it has one of those names that pops up like an ice cube in a toilet bowl. It allows you upload data and update multiple blogs at the same time. For example if you have five blogs on the subject of Lady Gaga's nose, then you can update all of your blogs at the same time–every time she has a doctor take another chisel to it. You can integrate it with a few social media sites too.
7 – Idea Organizer
This is handy if you are a blogger on the move. If you come up with an idea or an addendum for your blog, you may use this app to note down your idea. It lets you record your voice in a memo, which you can then organize to make it easier to find later. Alternately, you can save written notes and organize them with ease.
8 – Air sharing
If you wish to share a blog post with the online community then you may do it through this app. It is basically another version of Posterous (mentioned above), in that you are able to upload and post comments using this app. In this case however you can post a blog post and add a few comments at the end of it too. It holds no further SEO value, but it may get you a little bit more user attention.
9 – Photobucket
This app is used to keep your photo images online. There are many ways you can save your photos when using the iPhone 5. To be honest it is not really lacking in memory on its own. However as a hardcore blogger, if you want to use your image more than once then Photobucket is a way in which you can upload it once onto the app. This means that you need not upload the picture every time you want to add it to a blog.
10 – Twitter
The Twitter app is probably a "must" if your blog is held on the Twitter social media site.
Author's bio:
My name is Sonia Jackson. I represent the web-site  www.custom-essay-writing.org. We'll help you to solve all problems with writing different essays and research papers in a short time; we'll answer all your questions and give you useful advices.