Why Prediction is Key for Cyber Threats
You can predict threats with 24/7 monitoring through a cybersecurity team that can detect threat alerts and allows you to implement better security strategies. Here are five reasons why predicting cyber threats is important to your business.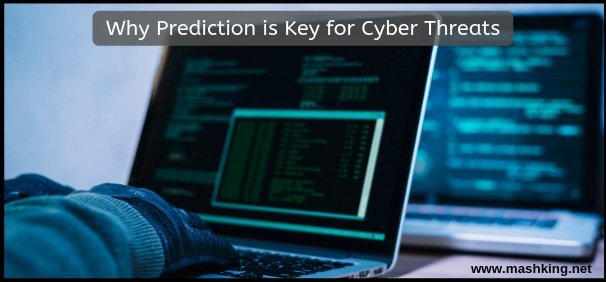 Cybersecurity Threats Keep Changing
The cybersecurity landscape has changed and will keep on changing. Prediction is important to keep up with cyber threats. Cybercrime around the world is expected to hit $2.1 trillion in 2019. Not a day goes by when you hear about a data breach. Even major corporations are being hit with cyber threats even with a cybersecurity team in place.
Small to mid-sized businesses are susceptible to these threats as well. Cyber attackers pin the small businesses as much as they target the large corporations. Both enterprises and small businesses have faced their share of challenges when it comes to keeping up with the cybersecurity landscape. Hiring a security team that monitors and predicts cyber threats from happening can help you prevent these problems.
Compliance & Regulatory Requirements
Cybersecurity has become a global threat. The General Data Protection Regulation (GDPR) is one of the first affect global organizations and small businesses operating in Europe. The U.S. is working on their own bill titled the Data Security and Breach Notification Act in which companies have to report any data breach that occurs within 30 days. This first-ever federal regulation will punish companies have been hacked but failed to report it.
Every country is finding their way to provide more data security and protection with their own legislation and bills. They want to hold companies more accountable when it comes to letting data breaches and cyber attacks happen. It's important that you take the necessary measures to reduce data breaches and putting your sensitive in the right hands. Ongoing network maintenance and security monitoring is a top choice for many organizations.
Reduce Data Breaches
When you predict threats, you can prevent data breaches from happening to your company. Having a cybersecurity team monitor your data 24/7 can help you improve your mean-time-to-respond to data breaches. A cyber attack who accesses your network can do a lot of damage in a little time. Once the hacker enters your environment, they can cause damage on your devices, endpoints, and systems.
They're malicious enough to steal your data or hold it for ransom. The Equifax data breach cost $140 million. It also cost an additional $32 billion to resolve the breach. Not predicting threats can cost your company a huge financial loss as well as a tarnished reputation.
Improve Mean-Time-to-Respond
As stated before, hiring a cybersecurity team can improve your mean-time-to-respond. The moment they detect or identify a threat to your data, it becomes a matter of solving the problem as soon as possible. Some companies have invested millions in antivirus software, endpoint security, firewalls, malware protection, and more, but these technologies don't always provide accurate reports. With around-the-clock monitoring, your company can improve your mean-time-to-respond to alerts.
Know Who Your Adversaries Are
Data breaches that reoccur are a result of poor planning and limited response capabilities. Cyber attacks and data breaches happen to anyone which presents the need for 24/7 monitoring of your network security. If you're aware of what's happening and can protect all of your devices, then you can get a sense of the big picture.
Ongoing monitoring compared with data threat intelligence can take your security prediction to the next level. Threat intelligence that's monitored around the clock allows you to know who your adversaries are, how they work, and if they can be trusted.
You should predict threats as soon as they happen. Oftentimes, these threats can go undetected and can result in damaged data, serious fines, or a ruined reputation. A cybersecurity monitoring team can help you overcome these challenges. The next step is to check out the benefits of cybersecurity services.