Are you thinking of going solar, but are not sure of the long-term benefits? Here is good news: using solar photovoltaic systems makes for cleaner energy and cuts costs on electricity bills. Also, there are usually no interruptions, especially if you live in the state of California, where the sun shines all year round. But one more reason to use this clean energy source is the incentive.
Solar incentives come in the way of reductions in the cost of buying and installing solar power systems. It is not just about reducing the price; the deducted amount goes to offset other bills accruing to your name. Click here https://www.directenergy.com/ to read more about these incentives. For example, if you have IRS bills to pay, there will be a reduction of thirty per cent from the cost of the PV system you are installing. That amount goes to paying some or all of those IRS bills, depending on the amount.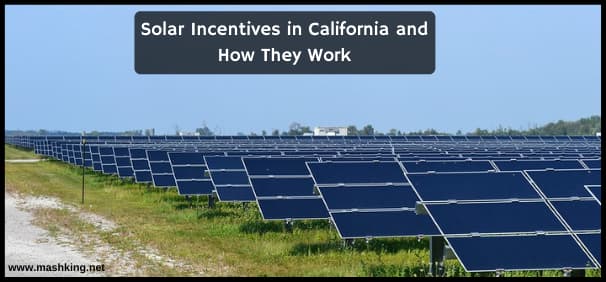 Bear in mind that these programs may not run for too long as more people turn towards using cleaner energy. The aim of these incentives is to encourage more people to use other sources to generate power, and not depend solely on the national grid or burning fuel. Apart from that, it helps protect the environment from damage resulting from emissions. However, it will not be sustainable if most people join, as the government may become unable to make these cuts in the costs of the PV systems and bear the rest.
California Solar Incentives
California is not called the Golden State for nothing. It has sunshine all the months of the year, and many people tend to go there when the weather gets too cold or humid in their home states. Little wonder it has a high population, but that also translates to many homeowners who are open to using solar PV systems. Here is a blog that explains more about the programs.
The state has some of the best incentives when it comes to solar power system installation, attracting more people to switch to renewable energy. The following are the incentives currently active in the state of California and how they work:
Active Solar Energy Tax Exclusion
Owning a property is excellent, but you must pay property taxes for it. While this is not altogether terrible – and some people pay more than others – adding anything of value to the property will significantly increase the property tax. An example of such an addition is a PV system. 
However, one of the incentives in California is the exclusion of the addition when assessing the property for tax evaluation. In other words, adding solar panels, which are of considerable value, does not increase the tax you pay on your property.
Self Generation Incentive Program
This program, called SGIP for short, gives rebates to residential and other properties that install and use energy-storing devices such as batteries. There is a rise in the frequency of power failure in the state, particularly in certain parts, so there is a need for such storage devices. 
It shows such properties and facilities are prepared to handle emergency situations in the event of power failure, no matter how long. But these rebates apply only to those areas where the power outages happen most often and not to everyone in the state.

The current solar tax credit is twenty-six per cent and applies to all the states in the United States, not only California. It is a tax credit claimable on your federal return; you can claim twenty-six per cent of the cost of the PV system you have installed. 
To qualify for this incentive, you must have bought and installed a solar power system in a residential house, not necessarily where you live. The period of the purchase must be between 2006 and the end of 2022. The panels must not be on a lease; they must be bought and paid for by you.
Note that the incentive is being phased out because it was not meant to last beyond a couple of years at its inception. However, its success has led to its extension to a few more years, at least to 2023. What it also means is that its terms will change the closer it gets to a close.
This program is like trade and barter. If your solar panels generate more energy than you can use per time, there is the option of feeding the excess to the power grid in your locality. Click here https://www.cpuc.ca.gov/ to learn more about net metering.
In return, you receive credits that apply to future utility bills. Many residences and other buildings tend to generate excess energy, so this incentive is a popular one. It helps homes save some money on bills and lowers dependence on the local power grid.
Single-Family Affordable Solar Homes Program
The program is called SASH for short and applies to homeowners within the low-income range. It offers three dollars per watt of energy use, making it attractive and sustainable for those who do not earn much. It is an inclusive program that applies to everyone, no matter the level on the employment ladder.
Apart from making solar energy accessible to low-income earners, the program also lowers the dependence on conventional electricity while promoting clean, affordable, and safe options. However, you do not qualify for the incentive if you are not a customer of San Diego Gas and Electric (SDG&E), Southern California Edison (SCE), or Pacific Gas and Electric (PG&E). This page includes resources on the solar incentives available in California.
Takeaway
While it is necessary to stay up to speed with all that is happening in the solar power industry, since the panels are selling well and fast, it is also crucial to know the best deals for your clients. These incentives for solar panel installations in California are a good place to start, so it is best to put them in your arsenal for future reference.