Insurance acts as a two-way ticket for every citizen across the globe. It protects an individual from uncertain circumstances, at the same time, creates an investment channel for a better future. With increased awareness and market saturation, people are investing in the insurance industry like never before.
However, manual back-office operations are compiling the workflow and cause procrastination within the organizations. Outdated methods and legacy systems are not enough to meet the new demands of the customers.
Automation is an emerging technology, which will replace ordinary digital platforms in the service industries. With the increasing digital reforms in the world, insurance automation software is becoming more of a necessity.
Automation is a technology where machines will perform operations without human assistance. It will drastically change the look of the insurance industry for a better tomorrow, where management can work efficiently and achieve their targets.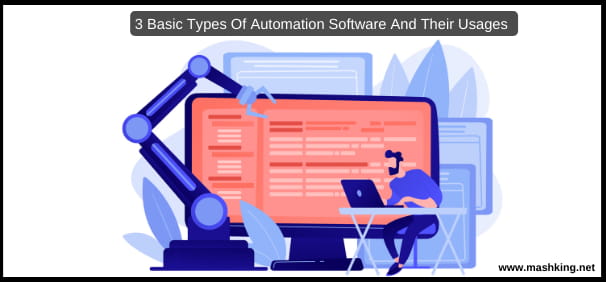 Let's read further to understand more about automation software and how will it transform the daily activities of the insurance industry:
Different Types Of Automation Software Useful In The Insurance Industry
Insurance Automation Software technically performs all repetitive back-office activities including, insurance marketing, sales, insurance renewal, and complaint redressals.
Automation can efficiently handle this tedious paperwork, issue/renewal policies, calculating and presenting quotes, etc., without errors and hassle-free. As per Deloitte, the automation led them to a 68% increase in productivity and efficiency within the internal office workload.
Followings are the three foremost and popular automation software one can install in their insurance company:
1. Sales Process Automation
Sale is a pivotal part of any organization. A sales manager needs to perform various other activities apart from communicating including, regular follow-ups, updating clients lists, managing CRM, and solving client's issues. It is hectic and time-consuming to follow the same protocol every single day.
Sales Process Automation will help to automate various administrative routine work in your sales process. It benefits you to free your time and energy for your existing clients and follow new nurturing leads. It will:
Accelerate the productivity and performance of your employees.
Ensure your client's data is safe and secure.
Response quickly, which boosts customer satisfaction.
Retrieve data for analyzing and interpreting sales forecasts.
2. Robotic Process Automation
Robotic Process Automation (RPA) is software technology. It is technically a 'robot' that follows human orders to interact with digital systems and software. Much like a typical individual, it can read the digital screen, navigate systems, and retrieve data for multiple uses.
RPA streamlines workflow, which makes the insurance industry more flexible and responsive. It is beneficial for the employees, as RPA allows them to increase their engagement and performance to achieve their goals.
The followings are some applications of RPA in the insurance industry:
Underwriting and Pricing
Claim Processing
Customer and Employee Onboarding
Policy Management
Business Analytics
RPA is magnificent and very advantageous when we have medium-volume structured data.
3. Intelligent Automation
In insurance companies, regulatory compliance keeps on changing. It's considerably easy to reconfigure those updates on software than on papers. However, constant updates may take time and waste a day or two for the company.
Intelligent Automation (IA) is the new normal in the field of technology and science. It is a combination of artificial intelligence (AI), machine learning, and process automation. It can think, learn, and adapt to the changes, making it highly versatile and beneficial for business processes.
Apart from managing mundane tasks for insurance companies, it is helpful for predictive analytics. Insurance managerial decisions like new policy implementation, sales forecasts, fraudulent claim assessments, etc., can be determined by the IA.
Insurance companies can increase their efficiency and gain new capabilities that are beyond the reach of humans.
Automation is the future of every customer-centric industry. It can transform your internal operations, elevating both employee and customer satisfaction. It will leverage the profit margins of the insurance companies and aid them in focusing on productivity and creativity.