IBM Call For Code Campaign Announced: Providing solutions for Disaster Preparedness.
The Natural calamities and the disasters cause lots of damage to the human property and the lives. It is tough to recover from the natural disasters, as all of the resources are destroyed. So, the unaffected people start to help the affected. But, what if there is a system, that provides the timely alerts about the Disaster? What if there is a system to provide immediate relief after the disaster? What if there is a system that creates a reliable communication channel for affected people? The IBM thought the same and arrange a Call for Code campaign, which has the primary aim of collecting talented individual coders and create a sustainable solution for disaster management.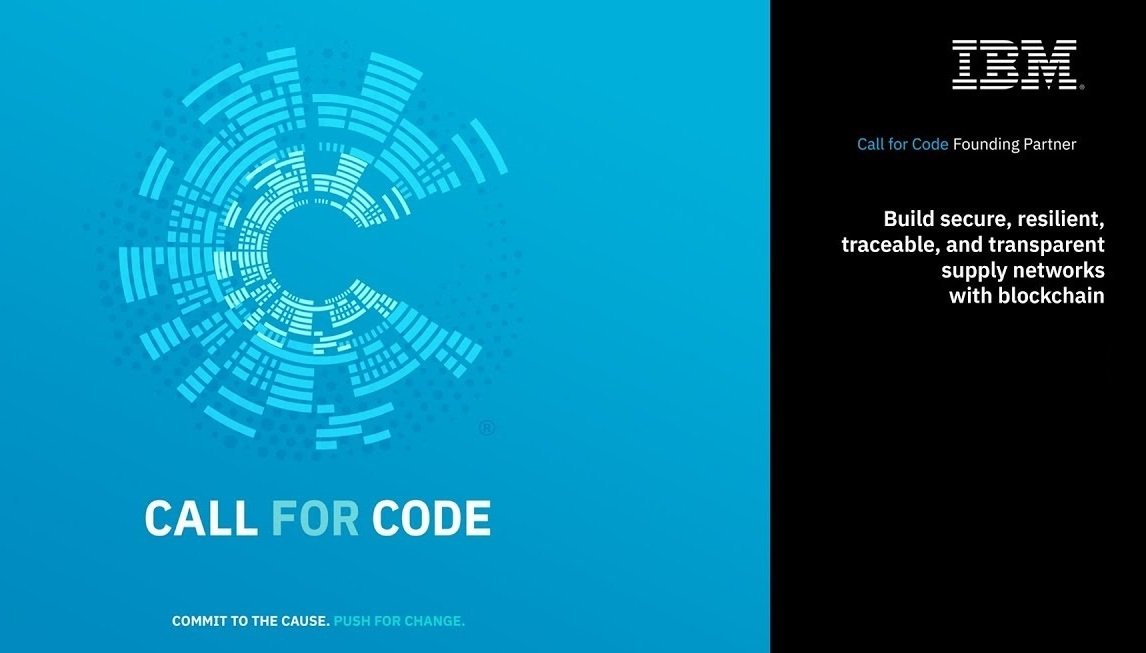 It is imperative for us to stay prepared for any natural calamities. Be it in the form of timely alerts, smart logistics supply chain for instant relief or the communication channels that are fail-safe. The IBM call for Code concentrates on these issues and wants to provide a great solution. In the call for code initiative, the individual prodigy coders will get access to the  IBM technologies like Cloud, Data, AI, and Blockchain to create a solution that is useful for human being in case of natural or human-made disasters. The CFC initiative is the best way for coders and programmers to get the desired exposure and the chance to make human beings prepared for any mishaps.
What's in For Coders in Inaugural Call for Code?
This the inaugural Call for Code as this is the first time IBM has organized this campaign. This is not just a campaign, and it's a competition for coders to create sustainable products for Disaster Management. As this is the competition held by a reputable tech giant, the participant coders are going to receive lots of prizes for competing. Here is the list of all of the benefits one can get after winning the Inaugural Call for Code from IBM.
$2,00,000 Cash Prize for Winner.
Long-Term Open Source Project Support from Linux Foundation.
A chance to Receive Funds for your Startup
Opportunity to Deploy Solution with IBM Corporate Service Corps.
All of these benefits for the Winner and there are tons of prizes available for the participants too. The Participants are getting the chance to socialize with fellow coders, programmers, local developers, and the jury of essential technology experts from all around the world. With such exposure, a talented engineer/programmer can quickly make their career.
What will IBM Achieve from this Call for Code initiative?
The community of talented people is the most powerful tool anyone have. Moreover, also, the Disasters in the past years are the reason behind most of the human life loss. If we were prepared in time for these disasters, we could've avoided the injury of life or any other thing. So, the IBM is making a Call for Code to aspiring coders to build a sustainable solution, which can be implemented efficiently to be prepared for any of the upcoming disasters.
With the Use of  AI and bots for secure and real-time communication channels, machine learning and visual recognition to improve critical processes, using blockchain to build a better supply network and many more things the coders can do. After completion, the IBM will implement these solutions for the betterment of the society.
How can one Participate in IBM's Call for Code Competition?
The IBM's CFC initiative is the best for aspiring coders and programmers to get exposure and show off their coding skills. When you are getting exposure from global expertise, you should not say NO. Grab the chance and register for IBM Call for Code Initiative and get a chance to show off your coding talent for the right cause.
The interested programmers can participate from the official Callforcode.org website.
After registering, get access to resources about the various technologies that you'll be using in the CFC initiative from IBMs official website.
Attend the Call for Code Competition. Meet with other Aspiring coders, talented people from your country and participate in the coding competition.
Thirty Semifinalist candidates will be shortlisted and then the further trimmed to find three finalists by the Prominent Jury Member panel.
Then, the Final Winner will be announced in the Live Streamed Event, who will receive all of the benefits mentioned above.
What's the Schedule for IBM Call for Code Campaign?
The IBM Call for Code is not limited for the people from one city. The Campaign is announced in multiple locations around the world, and mainly in India. Not just Call for Code, but the IBM has announced multiple Coding and Programming related Events in Indian Cities. Here is the entire schedule of  IBM Call for Code campaign and other similar events in India.
IBM Call for Code
City – Pune
Date – 20th July 2018
Venue – BHAU Institute, Beside COEP Boat Club, College of Engineering, Shivajinagar, Pune, Maharashtra 411005
City – Chennai
Date – 21st July 2018
Venue – STPI, #5, III floor, Rajiv Gandhi Salai, Taramani, Chennai. 600113. Landmark: First building on the road heading to Ascendas Tech Park.
Other Events by IBM – Angel Hack Hackathon
City – Kochi
Date – 28th July 2018
Venue – Kerala Startup Mission – Kochi, Kerala 683503 India.
Container Conference
City – Bangalore
Date – 1st August 2018
Venue – Radisson Blu (Park Plaza), ORR, Bangalore.
Global Cause? How can I help by Coding some programs?
You might be thinking how coding some programs will help the global cause of Disaster preparedness and management? Well, a small piece of code helped the human being to reach the moon and come back safely. So, a significant portion of code or a bunch of programs can definitely help us to stay prepared in case any natural disaster strikes. The Alert system, Logistics, communication channels are all in desperate need of immediate improvement, which you can achieve with coding and provide solutions to organizations.
Many people have died in natural disasters because of delayed disaster alerts, delayed evacuations and also lack of logistics network to supply the necessary aids in the affected areas. Don't you think such losses can be avoided if we have proper solutions? Yes? That's what you'll be doing in the IBM's Call for Code campaign. That's how you'll help the team of IBM by coding solutions that'll help people in distress after natural calamities.
Final Words
The IBM's Call for Code initiative is an excellent chance for coders to prove themselves at this prestigious event. The participants will get access to IBM cloud, Watson, Blockchain, IoT technology and open source IBM code patterns and many more things, which they haven't got access to in their routine life. So, this is their only chance to gain global exposure, prove the skills and participate in the social cause.