When it comes to finding promotional items for businesses that are customisable and perfect for giving away to the public, or when you are searching for the best t-shirt printing company that will be able to create customised apparel that can be either given away or even used throughout the workplace as uniforms, there are plenty of companies that you can find all over the country and even around the world.
But what if you want to find a company that is local and that will be able to work closely with you to ensure that you are getting the customised apparel that you need? Well, in that case, social media can come in surprisingly handy. Continue reading to learn more.
Check Out Reviews on Yelp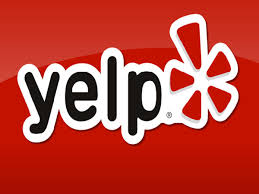 One of the best social media sites that allow people to voice their opinions about local businesses is also one of the best sites to find the local businesses with whom you can work to get the customised apparel that you are looking for. Perform a search using keywords that you think would be most appropriate, such as "apparel printing," along with the region in which you would like Yelp to search, and you will get an extensive list of local businesses that you can contact directly. Or visit their official websites and social media sites first in order to learn more.
Search Through Facebook, Twitter, and LinkedIn
Facebook, Twitter, and LinkedIn all have their own search features. But when it comes to finding local businesses that you can work with in person in a more direct fashion, you need to use the Advanced Search features on both Twitter and LinkedIn, as these will allow you to narrow down your search based upon your keyword phrase and your location. Once you access the pages of local businesses on these social networking sites, you can then check out reviews and comments from other consumers, visit the companies' official websites to learn more about product offerings and pricing, and even visit the businesses in person when you are ready so that you can speak to trained staff members and get all of your questions answered.
Check YouTube
YouTube is a social media website that is primarily used to watch funny or educational videos and to enjoy music videos as well. But a lot of businesses also use this site to promote themselves in the form of short commercials or even tutorial videos that display their expertise in their specific lines of work. You can, therefore, use YouTube to search for apparel printers near your city, for example, and see what shows up. You may be surprised that so many businesses are on YouTube today to promote themselves.
To find local apparel printing businesses that will allow you to create customised sweatshirts, t-shirts, and more for your staff, use social media. Pages like Yelp, LinkedIn, and others all allow you to search for local businesses with ease so you will be able to get the products you need right away.
Author Bio:The author of this post, Nancy Baker, is a freelance blogger who is currently writing for PromoPays, a provider of custom design t-shirts online. In her free time, she loves to read about mythology of various cultures and religions. You can also follow her on Twitter @Nancy Baker.