As we want to have many friends in the real life, most of us are also concerned about becoming popular online. For your personal purposes or for further promotion of your business – the methods are actually very much alike. Don't underestimate the significance of social media promotion for business. Being more popular in social network means more visitors and, as follows, more money. So, here are ten simple points which are often forgotten but are really worth your attention: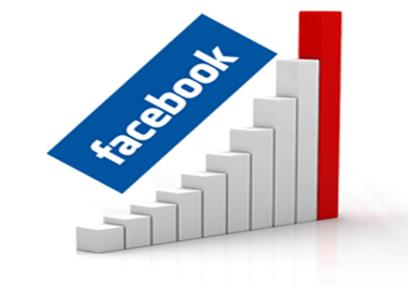 1.Add a video or a picture to your post. It's proven that people are more willing to comment or press "like" on message with picture inclosed, than on the text update.
2.End your update with a question. Placing a single question in your status update most likely is going to fail, but if there will be an informative message, and the question on the people's opinion in the end, it can work.
3.Choose an appropriate time for your posts. It's the one when the site has the highest number of visitors. On the Facebook, it's from 6 to 9 pm. Sharing at this time gives more chance that your update won't get lost among the mediocre and non-popular ones.
4.Don't share too much. There's a category of people who simply open the news feed and start sharing everything that comes to their sight. As a result, their friends' Newsfeed becomes a real trash can with the tons of the useless information. The other side is posting once a week or even less. Be informative and share your presence, but don't annoy.
5.Be up-to-dated. If you have heard a breathtaking news most of your friends unlikely to know and it will become a surprise, then share it. Add a picture, if you have one. By the way, if you always keep your hand on the pulse of what goes on in the world, your city or any specific niche (music, football etc.) it's a good idea to become an informant for your friends.
6.Share interesting and unique content, don't restrict yourself with reposting only. It can be an interesting fact from your life, your cat, your shot with a celebrity, a recipe, etc.
7.Delete an uninteresting post. If the piece of content hadn't collected enough likes at the first half of an hour after it's been published, it won't probably work. The newsfeed updates each second, and no one will notice your post as it goes down.
8.Involve your friends into the promotion. Ask some of your friends like and comment on all of your updates, and such updates are likely to become even more popular among the other people. It's due to people are more willing to comment on the popular post than on one with almost no likes.
9.Be active. Don't just share and wait for the reaction. Comment on the interesting posts yourself. Be communicative and you'll get even more attention.
10.Pick a great user pic. Find one to suit it best (a company logo would be the best fix). People who see your page for the first time, will associate you with this picture, remember it.
Author Bio: Paul Smith is a passionate writer. He's got a lot of interests, include business, IT, social media and health. Paul also works for a essay writing help. Here's his Google+ profile.