What is illustration? Any experienced illustrator or artist will tell you that this is more about giving a message to the audience through attractive visual art. It's no wonder that illustration and art go hand in hand. Today, illustration is heavily applied in marketing because it captures the attention of the audience. Although it is better used in posters, banners, and books, web owners and designers have now adopted the concept in websites that aim at marketing the company. If you are planning to use the illustration on your website, it is important to know the excellent ways to take advantage of it. Read these tips to learn more.
Excellent Ways to Use Illustration in Your Business Web Design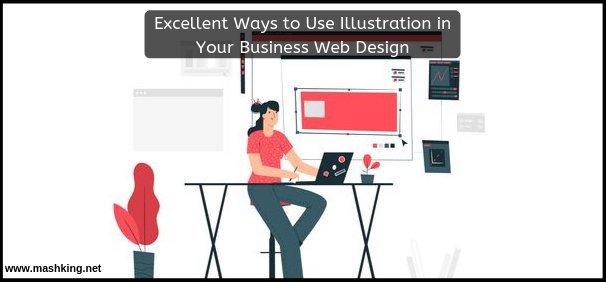 1. Use Illustration to Tell a Story
With illustration slides, you can tell the audience more about your brand history and evolution. It is more interesting and easier to follow this rather than plain content. For this to work well, an experienced illustrator will be needed. One thing to know is that your story should be short and straight to the point. The site users can easily get lost or lose interest if the illustration fills the page from top to bottom.
2. To Make a Statement
Marketing is all about making a certain statement to your audience. For instance, if you want to announce a new product, you can use an illustration with captivating features. If it is on your home page, site users will definitely notice this and do a follow-up to learn more about the product. An illustration that is meant to make a statement should include both the art and a simple complimenting statement for clarity.
3.To Brand Your Products
An illustration is good for branding physical goods that are sold to the customers. These will now be displayed on your website for sale using the photos. Likewise, one can use illustration to brand services that are displayed on a website and captivate web users. If you visit the http://ilustra.co.uk/, you will see one of the many ways in which the illustration is used to brand products before they are displayed on a website.
4. Use It to Capture the Audience
An illustration will enhance the user experience of your entire website when it is used appropriately. Of course, the users will follow all of the interesting animations and art that are used in your website with the curiosity of what is on the other pages. However, the website should not be all about illustrations, and you also need to display products and services and write various blogs to make it complete. So, mix all of these concepts well so that they can support each other.
5.Creating a Business Logo
Logos are important to companies because they are authentic. Thus, they remove the identity conflicts even if the names of the two businesses are similar. You can take advantage of illustration to create a logo that will uniquely identify your business and use it on your website. If it is attractive enough, it will have a positive impact on the business.
Lastly, it is worth mentioning that illustration is essential for enhancing the website and making marketing more fun. If you have an experienced illustrator, the work will be even easier and yield better results.