Facebook is no more new in town. With facebook, we can chat, share and connect with people. Users of facebook, log in at least once in a day on facebook, to check out what is going on in their friend's life, the latest offer put up by their favorite brand. Facebook is all about showing off to the world. It is telling the world, what is in mind, what you want to convey and want world to know about you.
With timeline, the latest and biggest change in facebook ever, keeps user to get more on facebook and thus people use its all apps. This timeline is the best feature of facebook where users can put up their best cover photo. With timeline, users of facebook can share their whole life with people, telling them about your life in the way you want. Timeline has changed the way to express your thoughts to the world for individuals and for the brands to reach out to their customers.
There are many websites which provide different types of facebook cover, meeting different needs of people. Facebook covers are important for: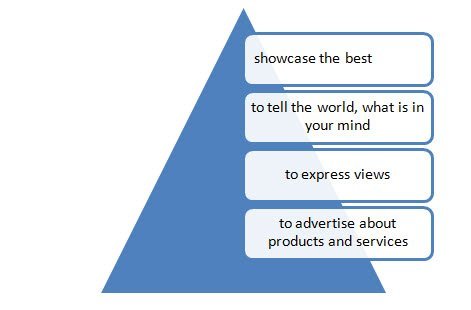 –          To showcase the best in you:  with timeline trending, users can now flaunt with the best in them. They can showcase their best cover photo, their art on timeline.
–          To tell the world, what is in your mind:  thoughts are easy to share with world by timeline. You can use creative cover photos to show your thoughts.
–          To express views: you can post cover photos with quotes on them, with which you can easily express views to friends and world.
–          To advertise about the products and services: with timeline and it's amazing feature of cover photo, where companies can put up their product's photo, photo of up-coming or newly launched product, this will help customers in getting info about products and services.
There are different types of facebook cover, which can be put up on profile. Some of them may include you own photo, your own creation of arts and hobby, or photos related to anything else that you like to put on.
Facebook covers are now more of customized version to show to timeline. Users can control who all can see their cover. Timeline is a wonderful way of telling story for anything, which can connects to user and its friends. There are many websites which provide different types of cover photos, so that people can use them, set on their profile to gain likes and comments. You can make it very creative showing and show off your talent to the world. You can make it funny, you can make it serious, can go for making it telling any idea and expressing views.
For searching facebook cover, users generally Google out and whichever is available first, they browse it and if they like the cover, set it as their facebook cover.
This is guest post by www.99coverphotos.com is also website which provides different varieties of cover photos to trend on facebook timeline profile. If you interested in writing guest post for Mashking.net then please contact us. Also check our guest posting guidelines.