After Xperia T, the Xperia Z is another device that amazes. The Full HD screen with a 5-inch diagonal is the strongest point of this phone, but it is clearly a great device even if we consider the rest of capacities of this device. The Snapdragon processor S4 of 1.5 GHz with 2GB of RAM is perfect, as it can be compared with the one of a desktop! Moreover, it has a camera with a resolution of 13 MP, full HD video recording and the new 4.1 Android Operating System.
Xperia Z can be ordered in three colors, black, purple and white. It has a weight of 146 grams, which is perfect, especially considering the performances. The camera is capable of 16x digital zoom, and it comes with the auto focus feature.
Sony has been always one of the best manufacturers when it comes to the media, and the Xperia Z confirms this affirmation. You will have an album art, Bluetooth, the Clear Audio function and the Dynamic Controller. For navigating on the internet, you will have Google Chrome, Google Play and even the voice search capabilities. With the Google Street view, your phone could become your best friend for orientation. For communication, you have the Facebook app integrated, but also the noise suppression. There is also the Twitter app installed by default, which is great for the fans of this social network.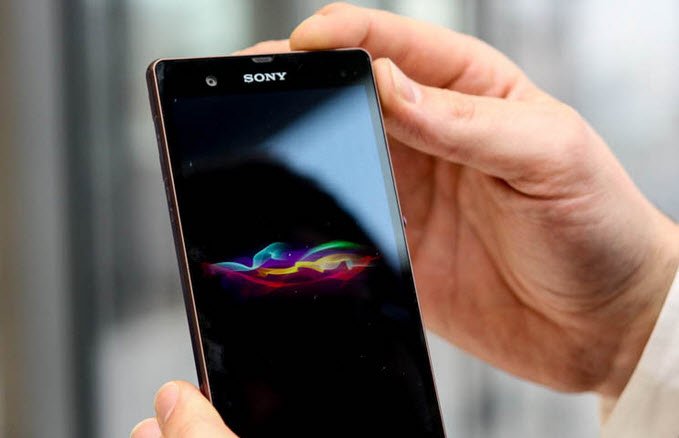 Xperia Z comes with a handwriting recognition software, and with voice and sound input. It even has the face unlock feature, and a sensor on lens display.
The new Xperia Z supports 3d games; it has its own media browser, and a TV launcher. It has video streaming capacities, so you could watch YouTube movies in perfect conditions.
As we are living in a world where you need to be organized, Xperia has some great capacities of this kind. It comes with an alarm clock, calendar, contacts organizer and the eCompass. You can set different tasks and alarms, and you can even send emails at an established hour or day.
As for connectivity, Z has it all: from the 3.5 audio jacks to the HDMI via MHL support, you will be able to stay in touch with your friends and to get updates at any given moment of the day or night.
The display is also great, as it comes with the BRAVIA system that is borrowed from the plasma TV's of Sony. It has an impressive 1920×1080 pixels display, and it has 5 inches, being one of the most performing on this market today.
Xperia Z has a memory of 2GB of RAM, but it can be enhanced up to 16 GB. The memory supports MicroSD cards up to 32 GB.
The battery time is not as great as the one of other phones, but this is not because it has a weak battery, but because it is an avid consumer of resources, considering its performances. However, even from this point of view, the Xperia Z is a lot better than other phones from the same class.