Management of online reputation has turned out to be crucial for every business owner or profession. Its significance has been observed in the medical field as well, while online reputation of doctors and medical practitioners is also measured by various review sites dedicated to their profession. Review sites for doctors provide information to users regarding the staff and the service of a particular doctor. Where, good reviews persuade users to visit the professional, negatives contribute to the reduction of customers/patients for the doctor.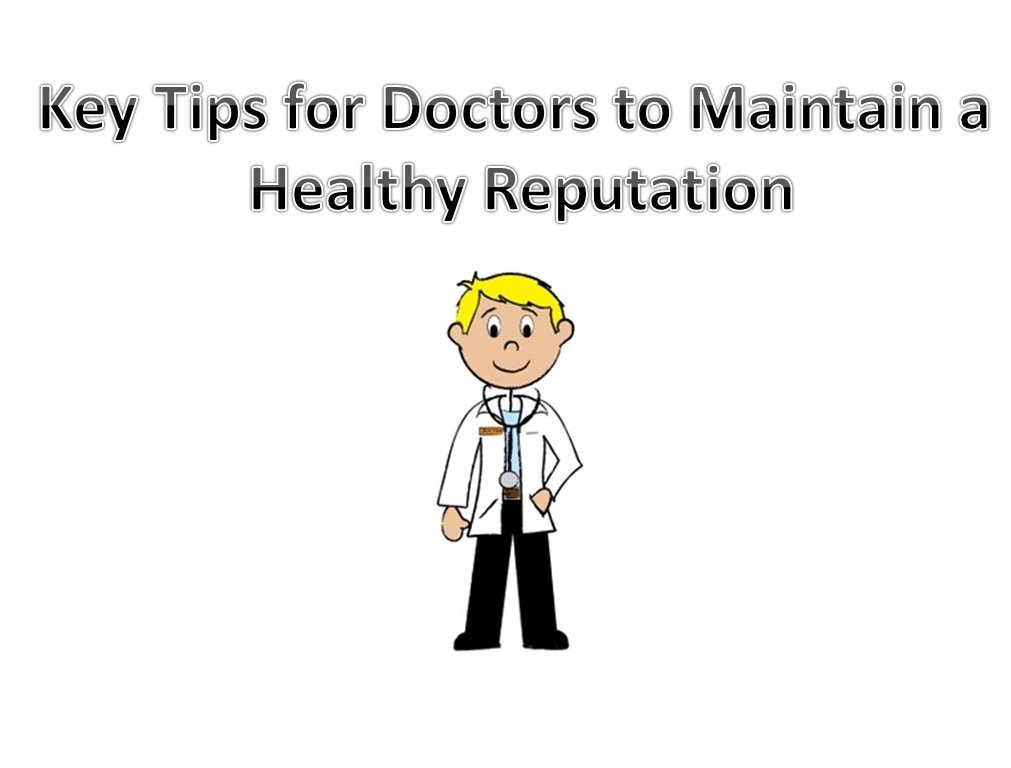 Reputation of medical professionals can also be managed easily that requires an efficient follow up of doctor reputation management tips. There are various tips that offer a positive management of reputation for doctors, offering a solution to specialists with negative reputation to improve their online reputation. Tips for a professional management of reputation of medical practitioner are discussed below.
Bedside Manners
Bedside manners, while dealing with patients pay a vital role in building up the character of a doctor in the patient's mind. Patients prefer a doctor with an understanding nature rather than the arguing one, as a patient feels comfortable and recovers easily with a doctor, who understands his/her fears, feelings & thoughts. A dismissive attitude accounts for a negative feedback affecting reputation gradually. Different patients have different thoughts, where a polite attitude can earn your referrals and thus, an enhanced popularity.
Express your experience
When visiting a doctor, a patient expects him to have complete knowledge of his profession and he doesn't need to consult from any source. An expression of lack of knowledge or experience about your profession would put a bad impression on the patient. But, you need to be careful as confidence and over confidence are separated by a very fine line.
Reputation Comes Out of Service
The doctor is not the only person responsible for the overall reputation as the service offered to a patient depends on other staff of the hospital. So, all the staff members should be trained to help patients and make them feel happy with the service. Errors are inevitable and can happen due to any technical or non technical reason, while providing easy and quick resolutions helps you raise your standards. If you reveal your willingness to admit your mistake and start working for the resolution immediately, you might win a positive reputation vote.
Thus, raising the quality of your service is the best solution for you to improve your reputation and restrict bad reviews from your patients.
Reputation Threats
Improving the superiority of your service for a better care of the patients is a vital part of your status, but isn't sufficient to cut down the negative reviews. Illegal and unsupported reviews are a part of every professional, which can be controlled by hiring a certified reputation management service.
This article makes it clear that for maintenance of the reputation of a medical practitioner is a result of the quality of the service offered by the doctor. Well, there are chances of biased reviews being posted online; a firm dealing with services for managing reputation can help you organize bad reviews in your favor.
Author Bio:
Sonika is a professional writer, who has written many articles related to online reputation management services. He conducts a deep research before writing all his articles, so that his readers can get the most out of his writings.