The businesses of India are rapidly growing throughout its campaign in online marketing industry and lots of people are greeting it happily. Since, it's the best way to reach thousands of both online and offline people, online community has got stronger with social media and it's growing more popularity very fast. Although the age is for smartphones and social media, sometimes it gets a little difficult to find business addresses or contact number near you. AskMe has emerged through the Indian community to deliver its all-round performance for free. It's a great app that helps the users to locate and find info about thousands of business nearby, post classified ads, interact with lots of buyers and sellers all around the world and provide reviews on different products and businesses by socializing.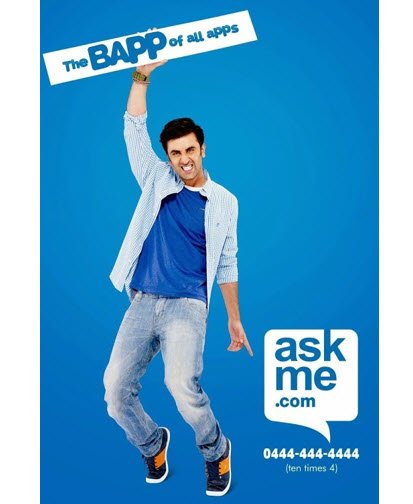 Ease of Use
This app is really tiny in size and it wouldn't take forever to download. Plus, once you run it, you'd be good to go after it locates your location so that it can update its database to start working. AskMe app doesn't carry any complications for you to run. In less than 5 minutes you'll get an intuitive idea to work with the app and work it in the best possible ways.
Advantages
–         Get Best Deals
This is preferably the most searched thing on the websites and with AskMe app, things got amazing than ever. You can easily find the best deals nearby your location with a tap on the app and it will take you to hundreds of businesses near you.
–         Find Local Businesses
Sometimes, it gets really hard to find locations of different restaurants, ATMs, Banks, hospitals etc. But, with AskMe app, things will never be the same again since you can find thousands of local businesses around your location that are well-categorized. You can also find addition info about those businesses like ratings, opening hours, payment methods etc.
–         Fast Search
The search option of AskMe is really fast. You can any question to the community and you'll be impressed to find answers within seconds. AskMe has over 700 questions already answered to its database and ready for unveiling once you ask.
–         Provide Reviews & Add Photos
This is by far the most impressive features of AskMe app. It lets the users to provide reviews and ratings based on their opinion. Plus, the users can also add pictures and it makes a whole lot difference seeing the ratings made by other users. Find the best business suited for your taste; add reviews and pictures to make it clearer for your friends and family as well.
–         Share Business with Friends and Family
If you really like any business and want to suggest it to one or more of your friends, you can use the share option of AskMe to send it to your preferred person by SMS, MMS, Twitter or Facebook. It helps to socialize.
–         Posting Classified Ads
This is another great feature of AskMe. It lets the users to post classified ads to sell their items in their location.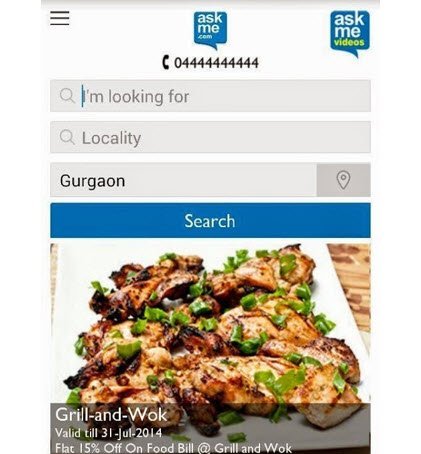 App Info
This app is sized only at 3MB and it takes really minimal resources from your CPU. Download the app from here https://play.google.com/store/apps/details?id=com.GetIt and enjoy the unlimited features of "baap of all apps".