If latest news is to believed the famous Qualcomm company has come up with a new device that is capable of increasing the existing internet speed. This device is being thought as a path breaking success for places where slow internet speed is a big problem.
The new technology developed by Qualcomm is called as Home Plug and is capable of achieving minimum 60Mps speed and a maximum of 1Gbps speed. Let us try to explore in detail about the product.
New Device from Qualcomm for boosting the internet speed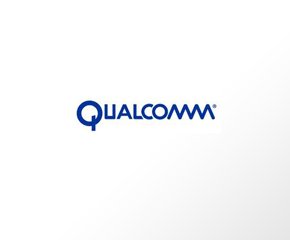 • The existing electrical wires connected with networking modules are not capable of having large speeds but with Home Plug from Qualcomm, it has been made possible to achieve very high internet speeds.
• Moreover, houses that have old wiring are always on the back foot when it comes to speed.
• The Multiple input and multiple output device called as Home Plug has the capability to boost up the data transfer speed of the existing internet connection up to 1 GB per second that is considered as very good and excellent.
• The first version of this amazing device called as home plug was launched in last year and was capable of boosting up the speeds by making use of the frequency in the range of 30MHz to 86MHz. The latest device has the capability to utilize the third pin of the plug.
• The existing technology is being used in Europe and is gaining more and more popularity with each passing day.
• The reason why this is so much popular in Europe is that if Wi-Fi signals are not easily able to penetrate into homes then this amazing device called as Home Plug is inserted into the home router power cord and the data speeds increases to a great level. The same technology is being used in France and customers are really happy after using this product.
• Apart from increasing the data speeds the Home Plug can also be used for variety of other options such as it can be used to sync music playlists into the Car's music player and also helps in simultaneous charging also.
• Hence, if you are not happy with the internet speeds at your home then the Home Plug could be the possible solution to all of your problems that are related to slow internet speeds and data transfer.
• Another best part about this device from Qualcomm is that it consumes very less power and is static in operation means no sound is produced during the operations and the users can have a peaceful surfing experience.
To know more about this amazing product you can also search for it on the Qualcomm's official website and you will get complete information about this product. This product might prove to be a great success in emerging economies such as India where the internet speeds are slow and fast internet speeds comes at a hefty price.
Author Bio:-
Sonika has been working with an IT company as an online marketer. Her experience led her to write informative articles about various topics including Flipkart coupons.