Suicide plagues thousands of families every day who have lost a loved one due to suicide. In a report, the World Health Organization listed India as one of the 25 countries around the world with the highest rates of suicide.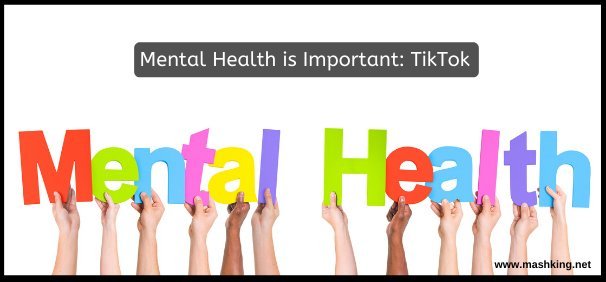 Keeping this in mind, TikTok recently started a campaign called #YourLifeMatters to spread awareness around the importance of mental health. As part of this campaign, TikTok collaborated with Suicide Prevention India Foundation (SPIF) to launch the campaign. The in-app campaign encourages everyone to prioritize self-care, practice self-compassion, debunk stigmas attached to mental health issues and seek professional help if required.
Experts feel that one of the best ways to bring about social change is to mobilize a community. TikTok's creators have been using this challenge in a positive way to encourage people to talk about mental health and reiterate to the community of how everyone's life matters. By partnering with SPIF, the TikTok community has been actively promoting life-saving skills available to more and more communities.
In India, there has been a pertinent need for society to come together to break the stigma associated with depression and other mental health issues. With the collaboration, TikTok and SPIF aim to educate people and equip them to assume the role of "Gatekeeper" when it comes to suicide prevention.
As part of #YourLifeMatters campaign, SPIF will also conduct offline events in schools and colleges such as talks, workshops, debates, plays to encourage conversation on mental health. The campaign will cover 30 colleges in 10 cities over September, October and November. This partnership is a part of TikTok For Good, a long-term initiative launched by TikTok to underscore the platform's commitment and contribution as a content platform for social good.
Here are some of the videos that garnered popularity
Don't' give up
TikTok user PJ shares a video where he is convincing his friends who are going through a dark period in their life, not to give up. He says that there is always hope at the end of the tunnel and giving up isn't the way to do things. Watch that encouraging video here
Fighter or victim?
TikTok user Arpita Mukherjee shares a video where her mother comforts her and tells her to fight on. Telling her not to let mental illness consume her, she says that while there will be bad days, it's our duty to fight our demons. Watch that video here