OneplusOne 2 has whooped up the industry with its blasting launch. The USP of this model is its MRP. This model is on a neck to neck war with various competitors in market. One of the competitor is iPhone 6S. Though, iPhone users are never willing to appreciate any other mobile other than their signature series but guys; this one is really a gorgeous set. OneplusOne 2 and iPhone 6S have become a continuous concern of debate among users. Let's peek-a-boo and understand both these models in detail: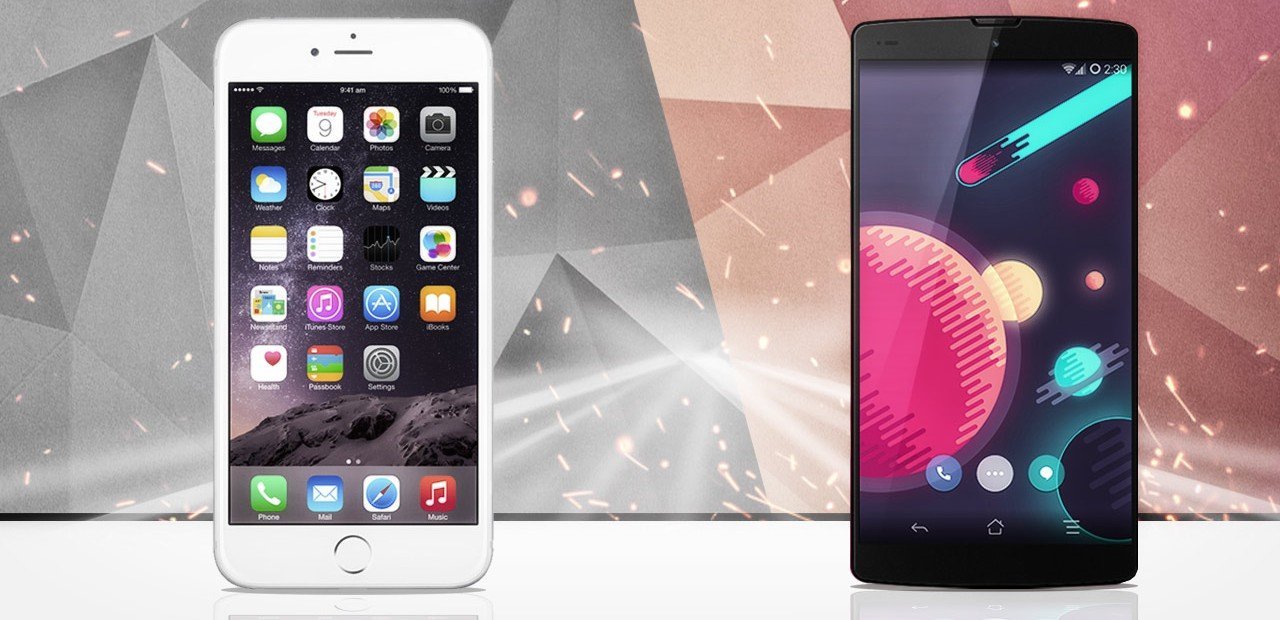 The Design:
Just like other iPhone models, Apple has not put much effort on improvising the design of its latest launch. The designing is as ordinary as any other iPhone model beside the exceptionally slim 7.3 mm body. It has same old home button casted at the front. In designing quotient, Apple is giving everything same as its older versions.
The designing of OneplusOne 2 has been spectacularly done. It has ravishing rectangular body with rounded corners. It has a solid metal back cover with volume and power keys on the right and three-step switcher to its left. Just like iPhone's mute switcher, OneplusOne 2 has Do Not Disturb or Priority Notifications. In terms of designing, both the models can be ranked on same platform.
General Assessment:
Here are some of the general comparisons of both these models:
The dimensions of OneplusOne 2 are: 152 x 75 x 9.9 mm with weight of 175 g. On the other hand, the dimensions of iPhone are: 158 x 78 x 7.1 mm with weight of 172 g.
The display size of both the models is 5.5".
The display resolution of both these models is also the same of: 1920 x 1080 x 401 ppi with IPS display type.
In terms of storage, there are two variants of OneplusOne 2 available in market: 16 GB and 64 GB whereas, there are three variants in S6: 16 GB, 64 GB and 128 GB.
OneplusOne 2 is embellished with Snapdragon 810 64 bit octa core 1.8 GHz processor. IPhone S6 has A8 64 bit dual core 1.4 GHz processor.
RAM of OneplusOne 2 is 3 GB and 4 GB where as S6 has RAM of only 1 GB.
The battery of OneplusOne 2 is 3,300 mAh where S6 has battery of 2,915 mAh
None of the models have removable batteries or instant charging.
Both the models are fashioned with OIS and Notification Toggle.
OneplusOne 2 has rear camera aperture of f/2.0 whereas S6 has f2.2.
On reaching at the end of the analysis, you can discover multiple reasons for OneplusOne 2 for seeking attention of customers over iPhone 6S. Also considering the price of both these models in India, OneplusOne 2 is a win-win. Unlike iPhone S6, OneplusOne 2 cannot be bought without an invite. IPhone is premium range of smartphones and for having better features at much lesser price, OneplusOne 2 is an ideal deal.