The best in computer processor Asus has finally grabbed the smartphone market in India also. Now Asus has been widespread in tech savvy people of India. Now Asus has took a major step in the Indian smartphone market by it is new Zenfone C. This is the first low budget phone from Asus. This phone has got all the things you need. It can be considered as a good budget smartphone in India. Asus has launched this Zenfone C to capture the middle class buying power of India and this is exclusively designed for grabbing a hold in the budget phone area.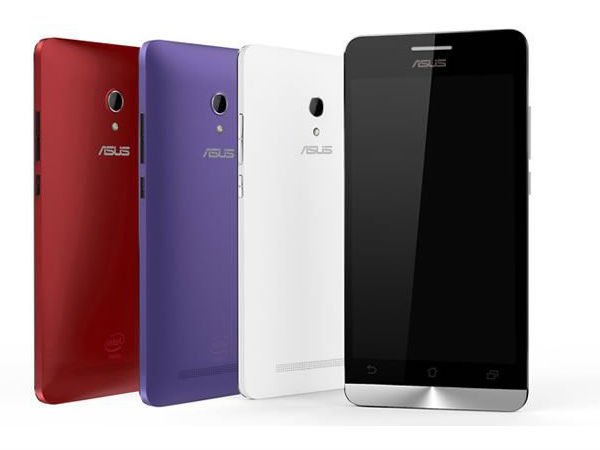 Here are all the amazing features of this low budget successor of the mighty Zenfone series.
Design: Asus Zenfone C is a slim but yet chunky handset it is only 10.9mm thick and with a 4.5 inch display this phone is quite handy and can be used with ultimate comfort. The Zenfone C is quite similar to its rival Moto E; it is just a bit thinner than it. It has got a Corning Gorilla Glass display and is scratch resistant. The USB port is at the bottom and headphone jack is at the phone's top.
Storage and RAM: Zenfone C is powered by Intel's Atom Dual-Core processor and with 1.2GHz processor speed. The processor uses a different technology, thread technology, which has the ability of a quad core processor but better than it. It has also got a huge RAM of 1GB. The Zenfone C has inbuilt 8GB of internal memory space and it is expandable up to 32GB with SD card.
Camera: The camera of this budget smartphone is amazing and it can live up to the standards of any user. It has a 5 megapixel front camera with LED flash and a front VGA camera. The front camera is just sober but works correctly when used in video calling with average quality which is quite enough for a budget smartphone.
Software: It comes with Android 4.4.2 Kitkat and the user interface is unique and very user friendly. The Lollipop upgrade of Zenfone C will be coming very shortly but till then the phone has many things to deliver.
This launch from Asus has been found as a bomb hitting the smartphone market in India. The other budget phone like Xiaomi Redm and Moto E is facing a tough fight. Summing it up all this smartphone is a very good low budget Android smartphone. If you want to just have a smartphone which is decent then this is it. Students mostly need a low budget smartphone and Asus Zenfone C is the one.