Keeping fit is important no matter what. Haven't you ever heard of survival of the fittest? If there was ever a possibility of a zombie apocalypse, who do you think would be eaten first? Of course it'll be the fat people. They haven't even jogged in ages.They'll be easy prey for the flesh eating zombies. If that scenario has inspired you to lose weight then I'll consider my job half done. I'll complete the other half by providing ways to help you get in shape. Here are a few iOS app to help you stay fit and healthy.
Calorie Counter & Diet Tracker

The first step to losing weight is to watch your calorie intake. No amount of exercise will get you in shape if you eat like a hog. Use the Calorie Counter & Diet Tracker app to keep a watch over what you eat and how much of it you eat. It has a database of over 3,000,000 different foods, so your favorite dish will be among them. When you have a calorie counter on your iOS device it's easy to track your calorie intake. All you need to do is restrain yourself from eating unhealthy food.
Nike+ Running

I know you don't want to hear this, but running is the easiest way of losing weight. Get rid of your treadmill and use the Nike+ Running app instead. Compete with your friends and complete challenges. That will keep you motivated to run. Share your best time and distance with your friends or even your route. It'll be a challenge of sorts. This is where I'm running, come and join me if you dare. Who would've thought that running could be such a fun activity. This app has done its part, now it's time for you to put on your running shoes and run out that door.
Lose It!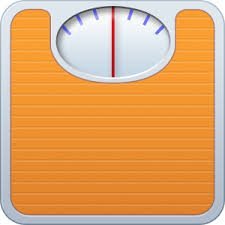 People often form fitness regimes to disciple themselves. However, we're pretty sure you can't come up with a better fitness regime than the one 'Lose It!'provides. You can change it to suit your needs, so don't worry about that.Create a fitness group with other obese friends and motivate each other. Include people that are less motivated than you, so you can feel good about yourself.CoolSculpting is the only other way to lose weight that comes to mind. It's all up to you how you want to tackle your weight problem.
WebMD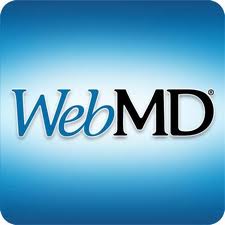 It's not a bad idea to have a health encyclopedia at your disposal. You never know when you might need one. Frequently falling ill can also jeopardize your health. Use the WebMD app to diagnose your affliction. You can even find information about medicine, but consult a doctor before medicating yourself.WebMD is a trusted website and all of its content is reviewed by physicians. It can even help you locate a doctor or a hospital in the time of an emergency.
If you want to avoid being a buffet for flesh eating zombies you should make use of the apps mentioned here. They'll even help you outrun an undead Usain Bolt.
Author Bio:
This post has been authored by Nancy Baker, a freelance blogger who is currently writing for Dr. Davide Iacobelli and DiGregorio P.C., a clinic specializing in Botox treatments in Michigan. She enjoys her work and she indulges in gardening during her free time. You can also follow her on Twitter @Nancy Baker.